Homepage EN
ADAPTED TO YOUR CONSTRAINTS,
STRUCTURACK REALIZES
STORAGE SOLUTIONS.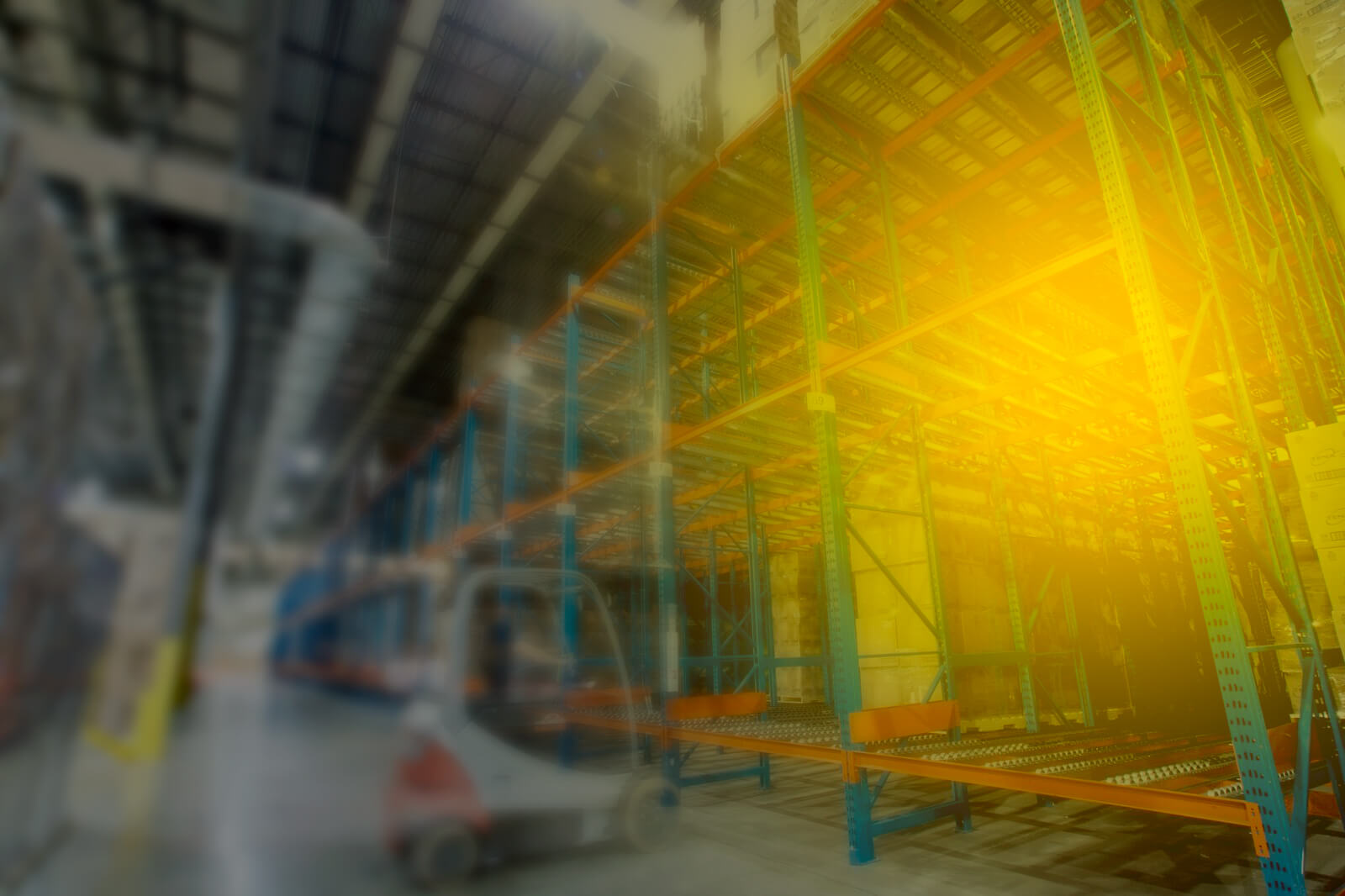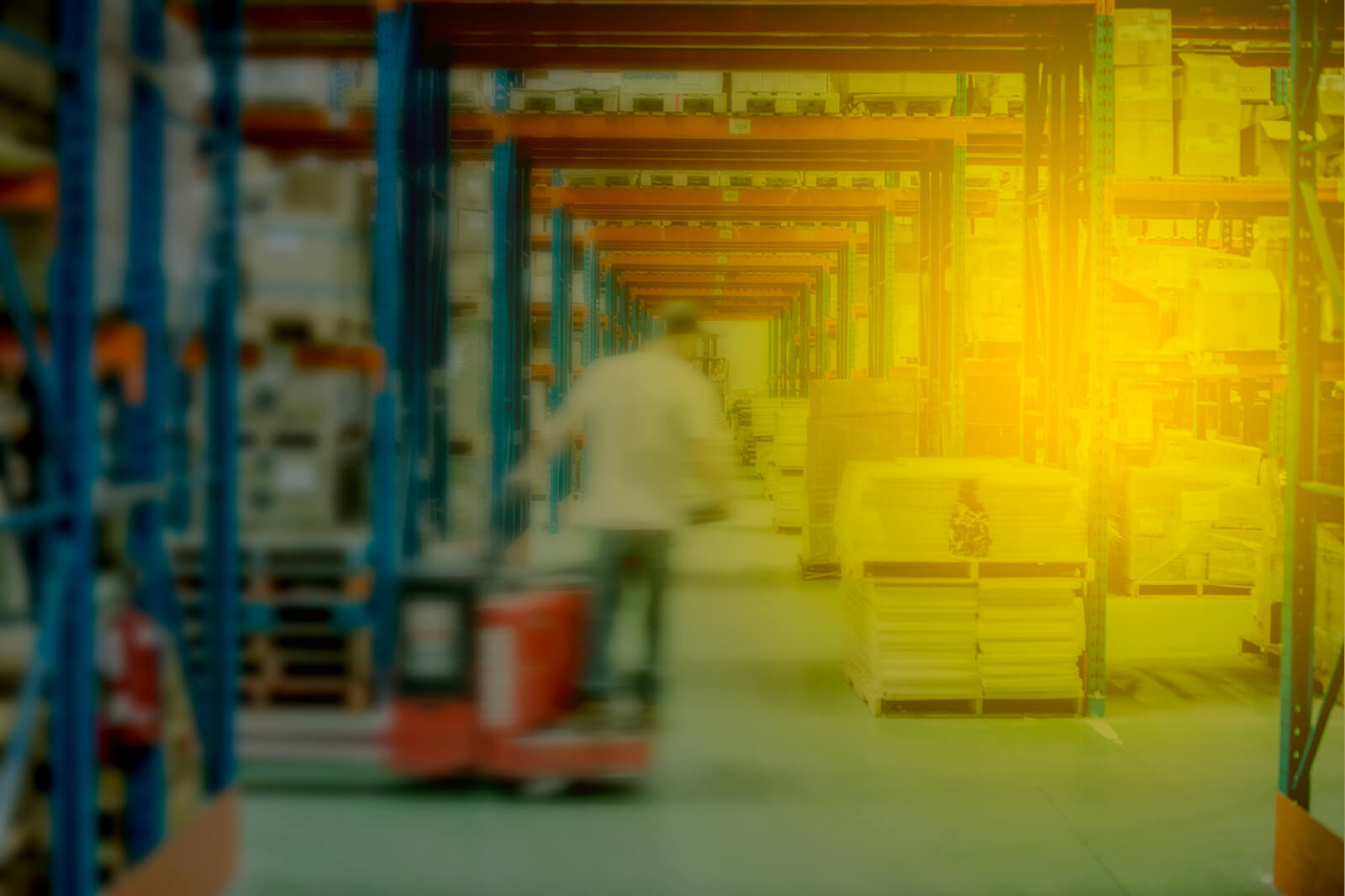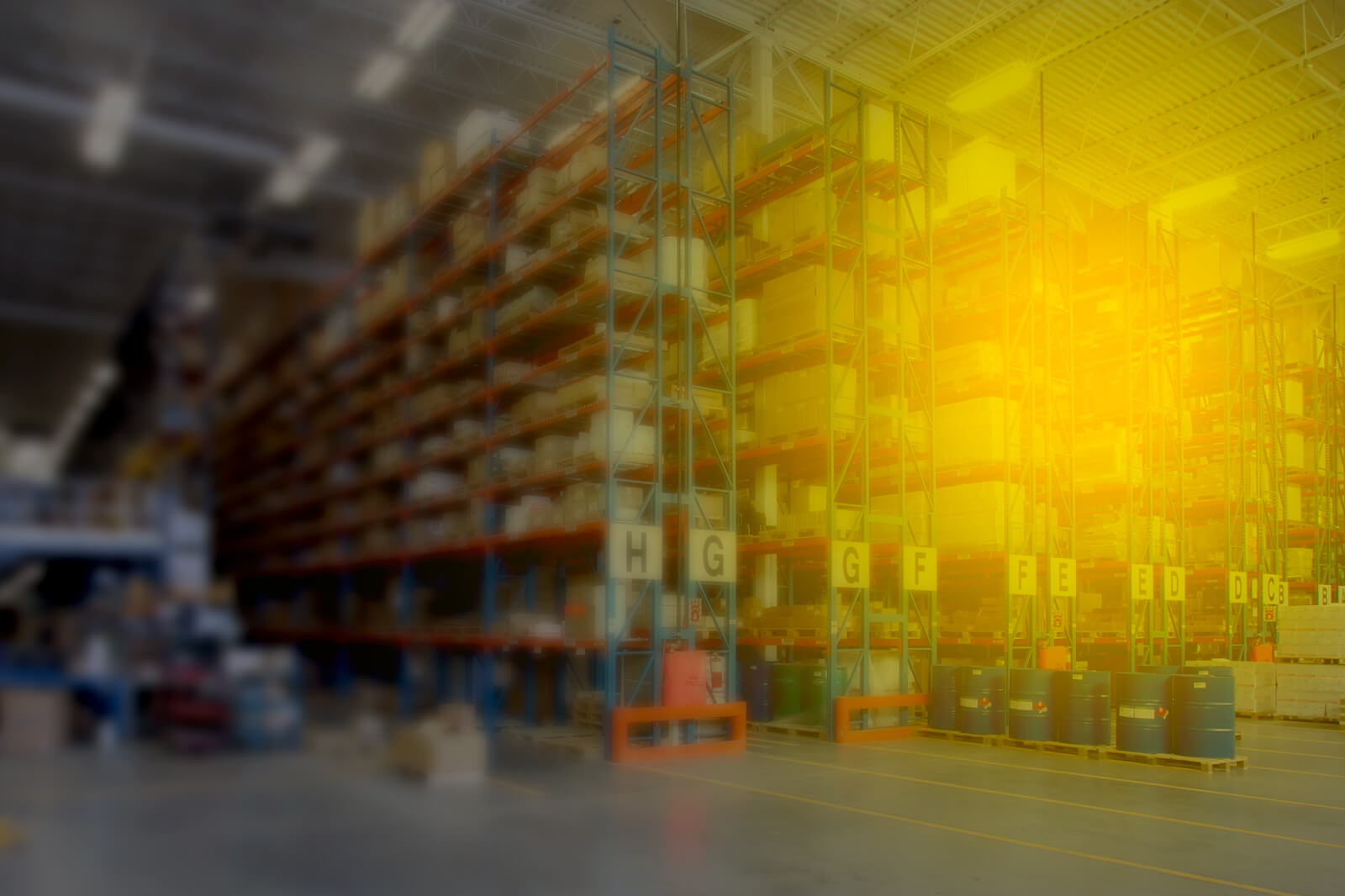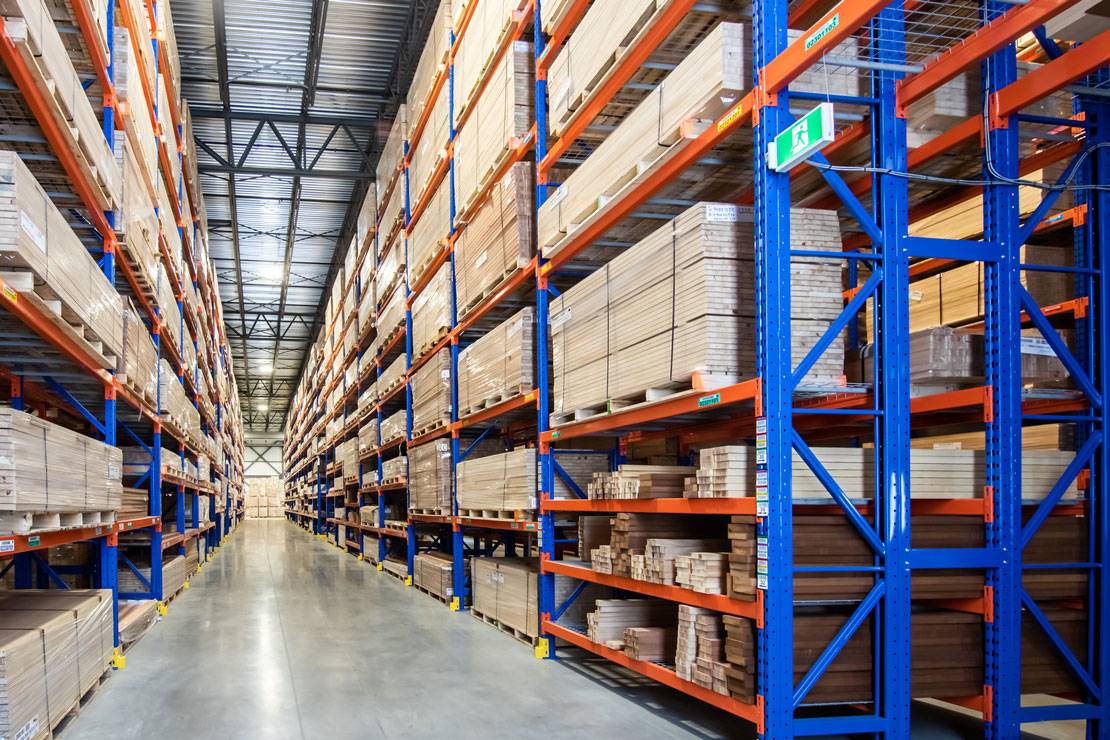 Storage system
Pallet Racks
Pallet rack is steel warehouse/distribution storage pallet rack arranged in either single or back-to-back (double) rows. Each of the rows offers a bay or number of bays in the down aisle direction. Pallets are generally positioned side-by-side in the down-aisle direction at each level of the bay. The advantage to this configuration of pallet rack is that all pallets are accessible from the facing aisle. Pallet rack provides high SKU storage for medium density applications and offers low cost per storage positions.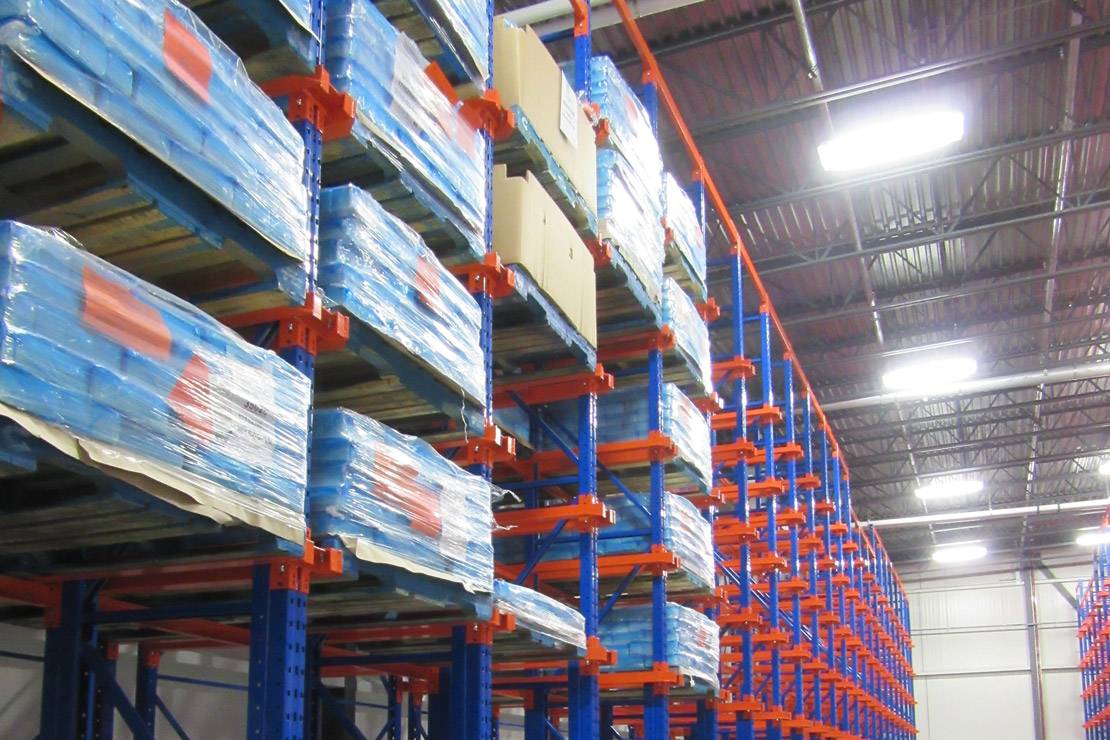 Storage system
Drive-in/drive-thru pallet racks
Drive-in rack systems are ideal for warehouse storage with large quantities of the same product. Structurack provide drive-in rack solutions to meet your high density storage needs. Our heavy duty drive-in solutions are typically constructed from structural steel for impact protection and can be configured in a variety of depths and levels, including the Super Cant-Leg. Slanting recessed uprights take the place of conventional columns allowing operators a safer exit from the system. Drive-in Super Cant-Leg's uprights' powerful structure supports highest racks and heaviest loads. Special clean base and bumper base options fill additional needs.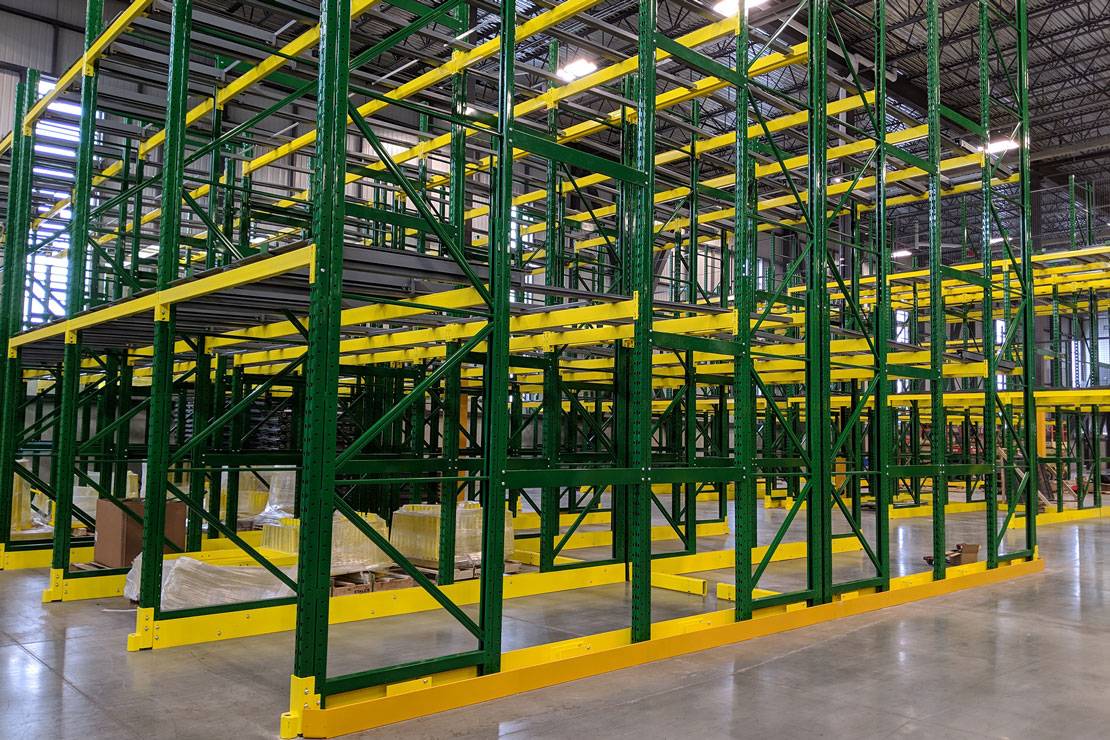 Storage system
Push-back pallet racks
The 3D Logistic pushback rack brand is referred to as Steadiflo and is available in 2, 3, 4, 5 and 6 deep styles that can be arranged as back-to-back islands or stand alone bays. Number of levels high restricted only by lift truck reach. No special fork lift trucks are required. Pushback rack systems are fully operational in freezers, coolers and high temperature environments. Pushback rack represents this best mix of high density storage with selectivity.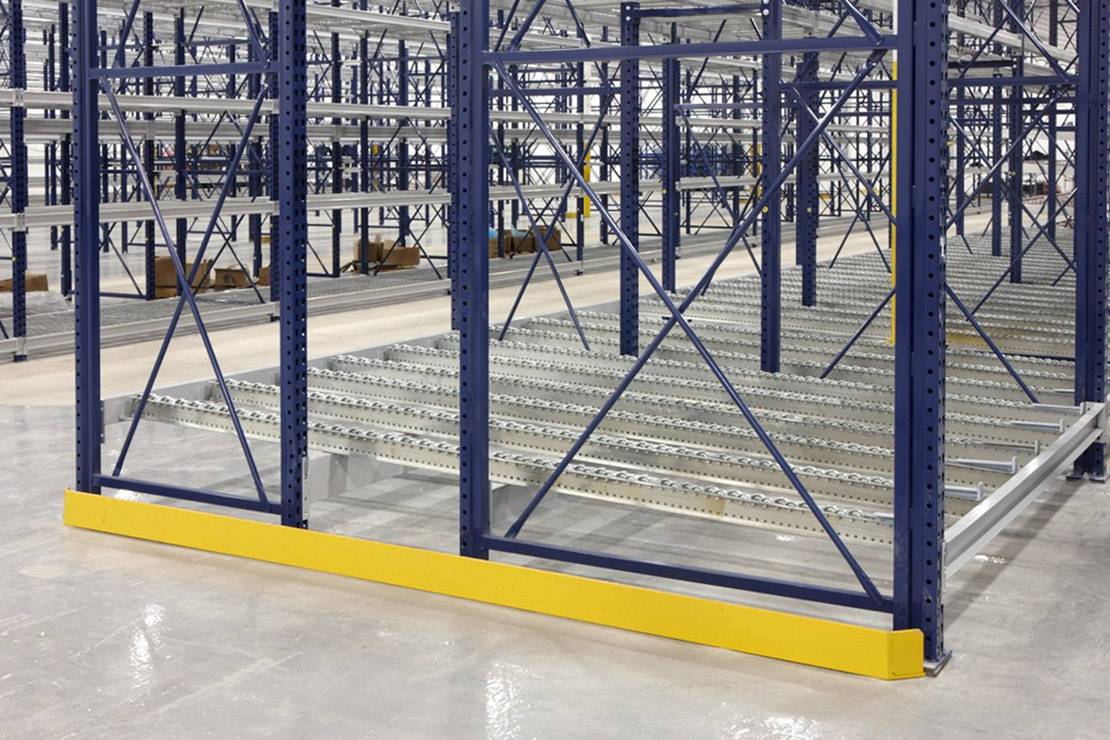 Storage system
Pallet flow racks
3D Logistic offer a wide range of dynamic pallet flow products which are engineered to meet specific warehouse storage requirements. The key to successful flow rack systems is developing a solution that is customized to the type of product to be stored; the pallet type, the environment and the function required by the rack system. We manufacture skatewheel pick systems as well as deep lane pallet flow, using either rollers or wheels.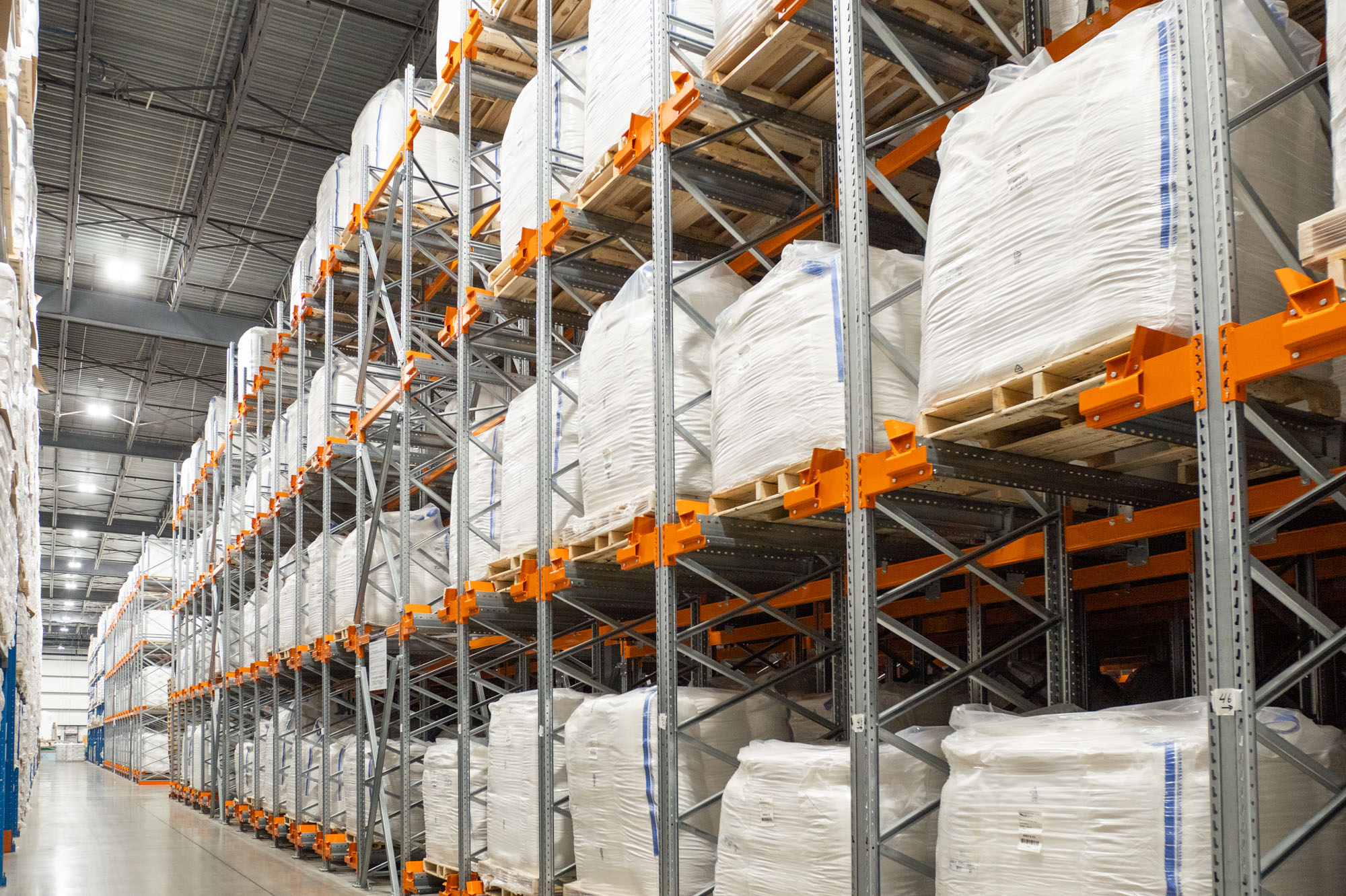 Storage system
Structurack Atlas 1D
The Structurack Atlas® 1D system is a deep pallet storage system combined with a loading shuttle. The heart of the system is a shuttle that is used to move the pallets in a specially designed pallet rack structure. The result is an optimized storage capacity. Structurack Atlas® 1D 3.0 is the new generation of the Structurack shuttle, with even better performance and reliability thanks to high-quality components and a sleek design.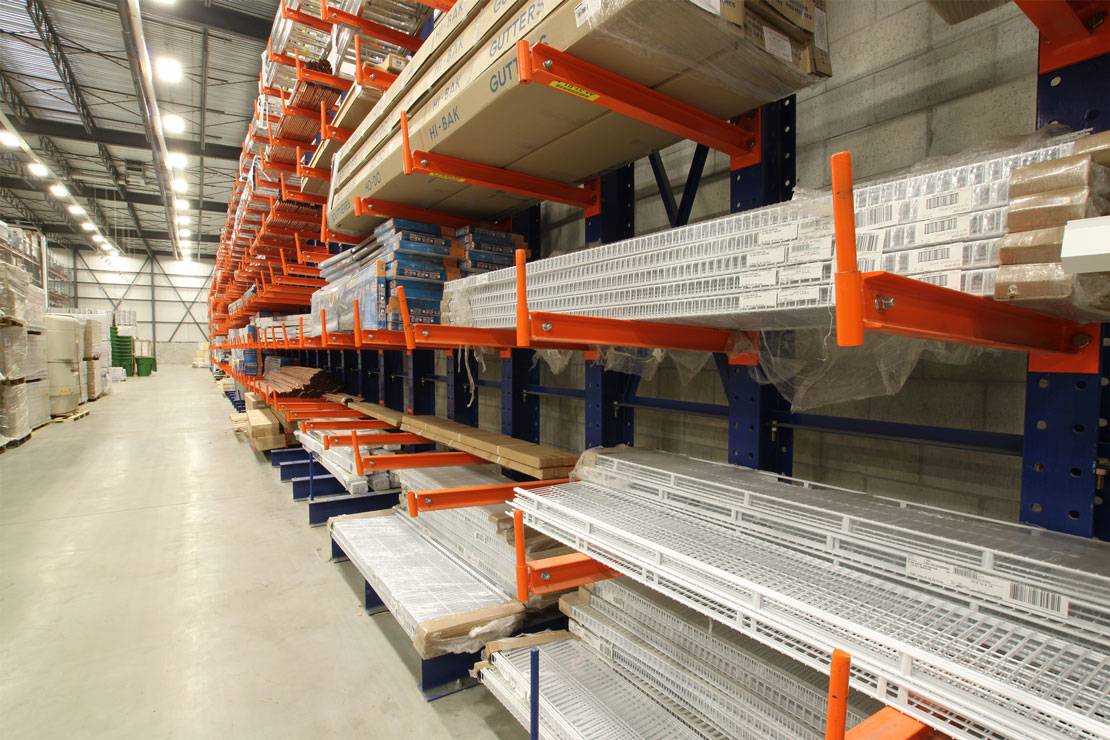 Storage system
Cantilever
Cantilever rack provides versatile and high capacity storage of long, irregular shaped and bulky items. Cantilever rack is designed to handle difficult items such as steel bars, wood planks, tubes, sheets, etc. Cantilever rack with its absence of columns at the rack face, offers easy entry access for storage and retrieval. With the system's easy assembly, it is installed quickly and can easily be rearranged to fit future growth or expansion. Strength, unobstructed access to products, and quick assembly make cantilever the best rack available anywhere for long and/or heavy loads.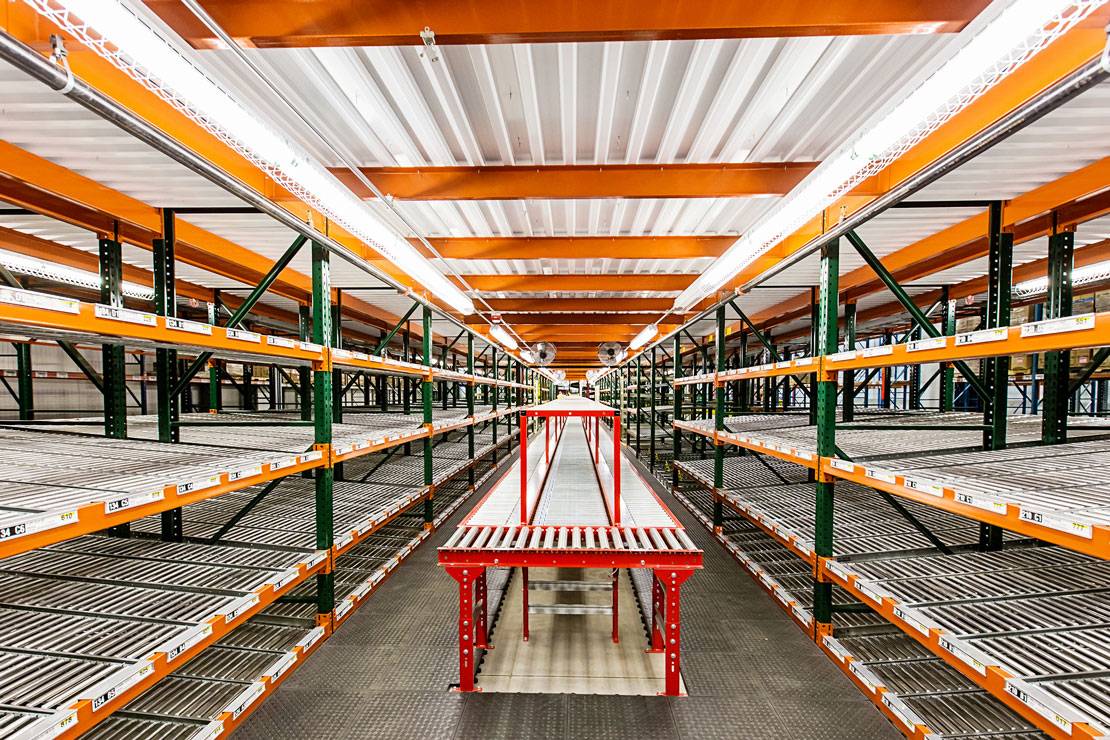 Storage system
Picking tower
A picking tower can be described as a dense block of several levels of platforms dedicated to piece-picking. It is not uncommon to build towers measuring over 150' long x 50' wide x 30'-0" high, incorporating 3 levels plus the ground!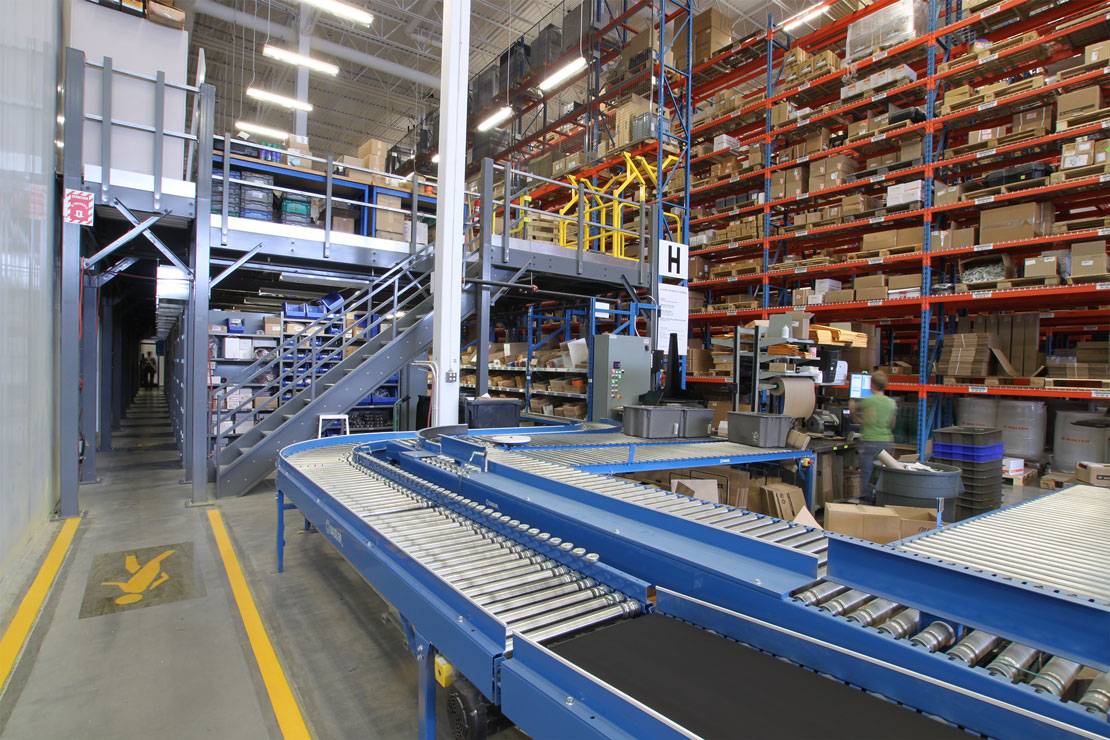 Storage system
Storage platform
Our storage platforms are self-supporting steel structures that are installed inside a distribution centre. They can be manufactured from structural steel, cold rolled steel or simply supported by a pallet racking or shelving structure to optimize storage density.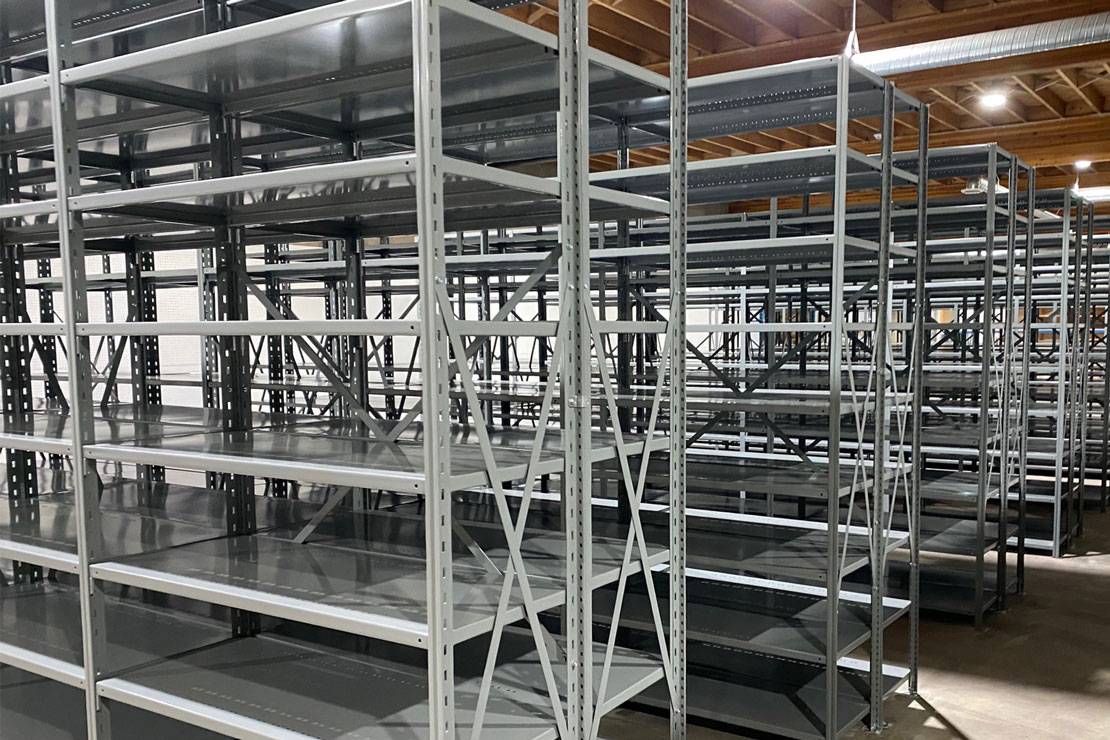 Picking system
Industrial shelving
Industrial shelving is a modular and versatile storage system designed for light to medium loads stocked by hand. These systems can be integrated into any environment, from offices to showrooms and even distribution centres. The system can be open or closed. There is also a multitude of accessories to meet any operational need. Multi-level installations are also possible.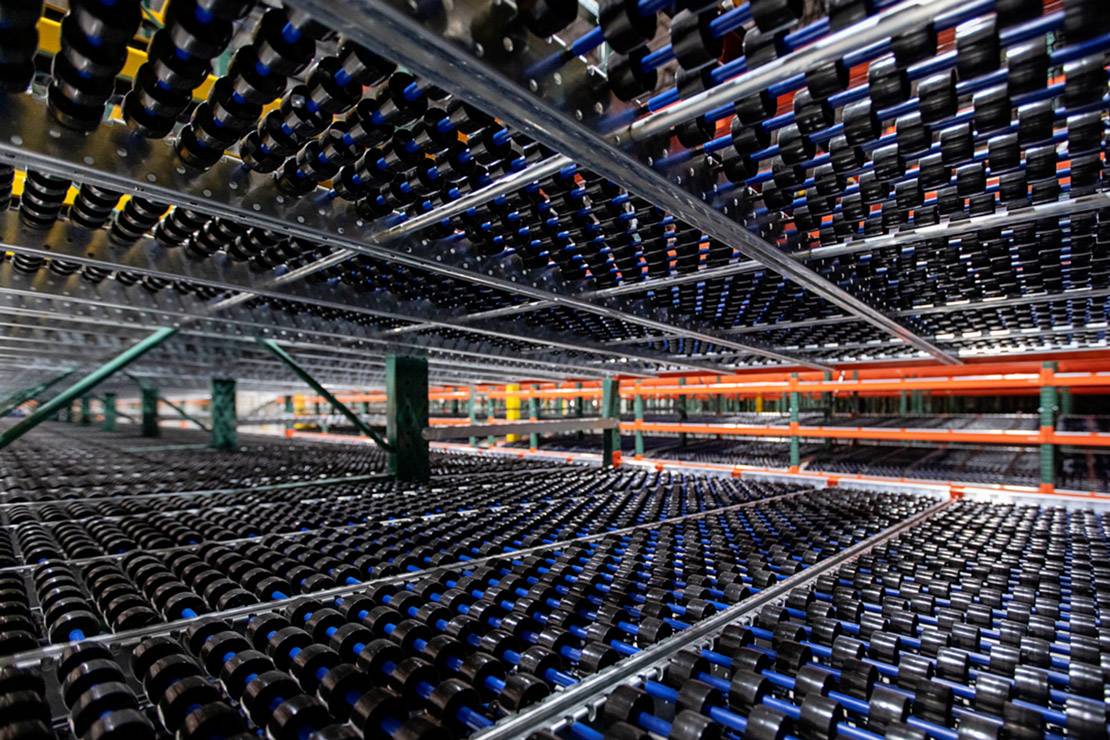 Picking system
Carton flow system – Wheel bed
Wheel beds are gravity-flow systems used in order picking, both for case picking and piece picking. The main advantage of this type of system is to optimize access to products, thereby increasing the flow of operations.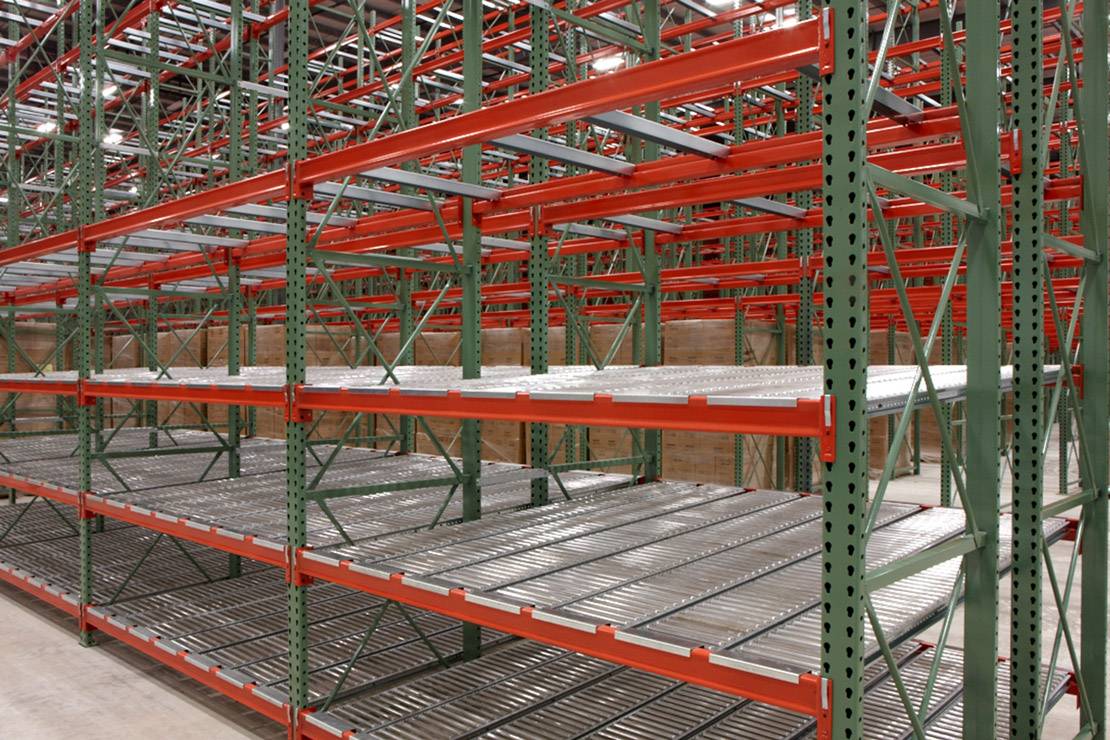 Picking system
Carton flow system – Roller Lane
Roller's lanes are gravity-flow systems used in order picking, both for case picking and piece picking. The main advantage of this type of system is to optimize access to products, thereby increasing the flow of operations.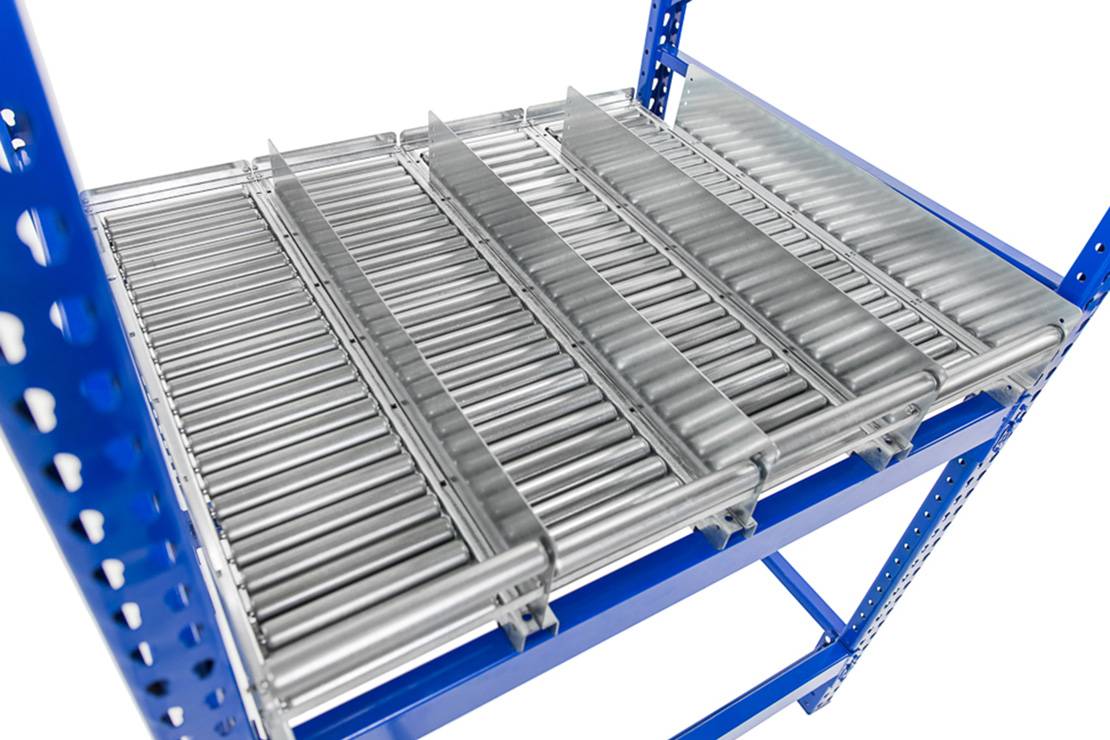 Picking system
Beer keg picking system
Our multi-level keg picking system allows distributors to pick a wide variety of beer in a small space. This system increases the efficiency and productivity of workers.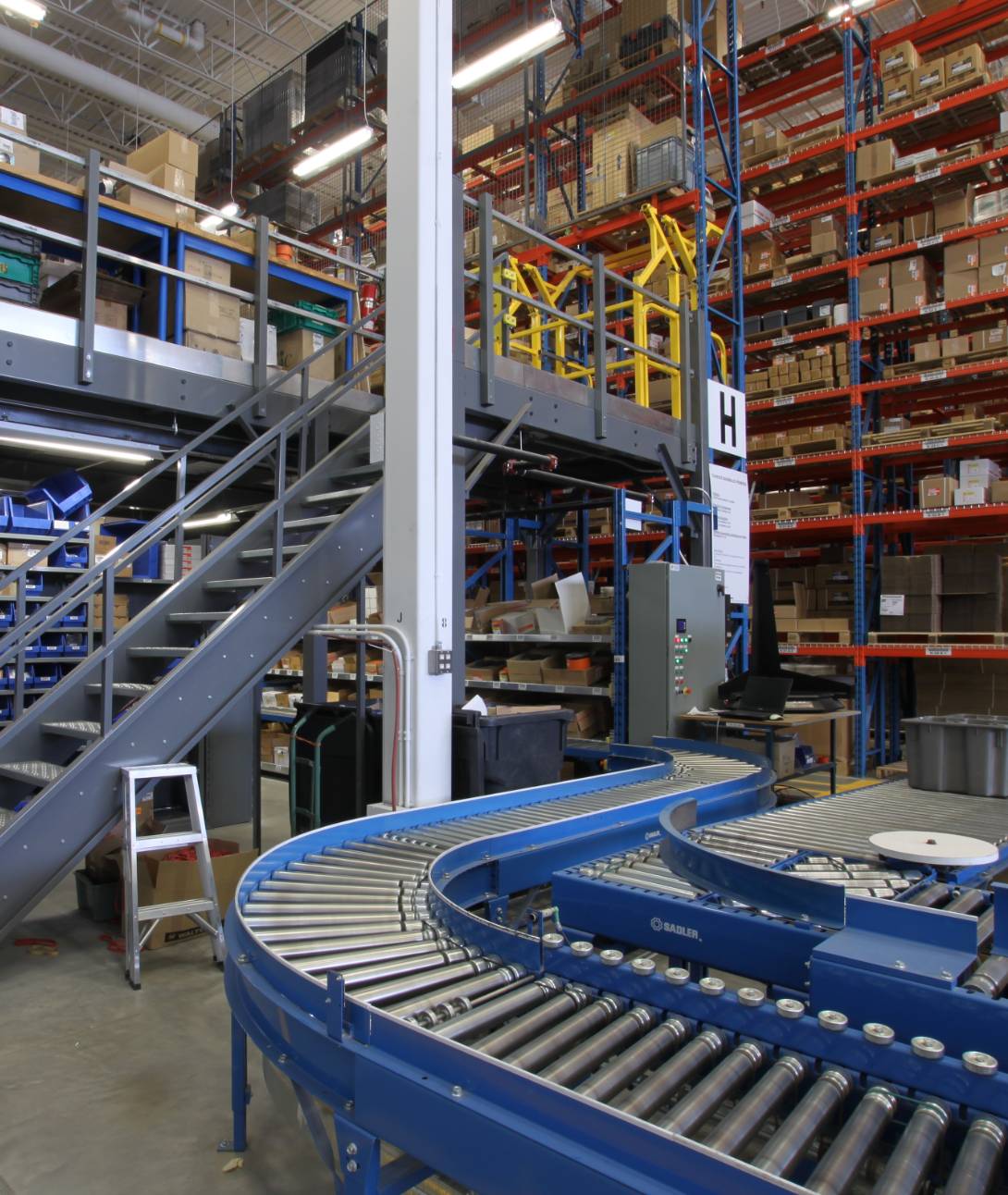 A unique approach: We take charge of your storage systems.
Structurack integrates a variety of storage systems to design picking and storage solutions adapted to your constraints. We rely on your requirements and our assessments to design the best storage solution, and we always put safety first during service delivery. And since respect for the environment is non-negotiable, we encourage reusing your current components.