Pallet Racks
Pallet rack is steel warehouse/distribution storage pallet rack arranged in either single or back-to-back (double) rows. Each of the rows offers a bay or number of bays in the down aisle direction. Pallets are generally positioned side-by-side in the down-aisle direction at each level of the bay. The advantage to this configuration of pallet rack is that all pallets are accessible from the facing aisle. Pallet rack provides high SKU storage for medium density applications and offers low cost per storage positions.
Benefits of Pallet Rack
Direct and immediate access to all product stored on racking.
Reduced handling – all product is directly available; there is no need to move other product to access the load you need.
Since every position is a one-pallet position, it allows for clear visibility of product, making stock control easy.
Load flexibility for both weight and volume.
Structurack offers a full range of both roll formed rack as well as structural rack. Roll formed uprights come in Redirack, Teardrop and other profiles. Structurack offers custom structural pallet rack for heavy warehouse storage loads.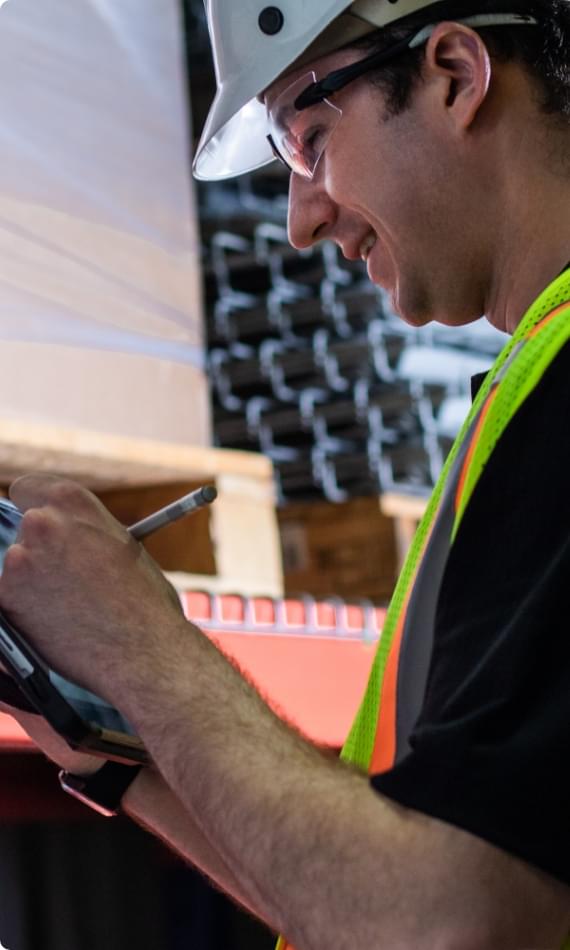 Storage systems that exceed your expectations
Structurack is an ally that offers undeniable added value in the turnkey implementation of your projects. Our storage systems are designed for the reality of your distribution centre.