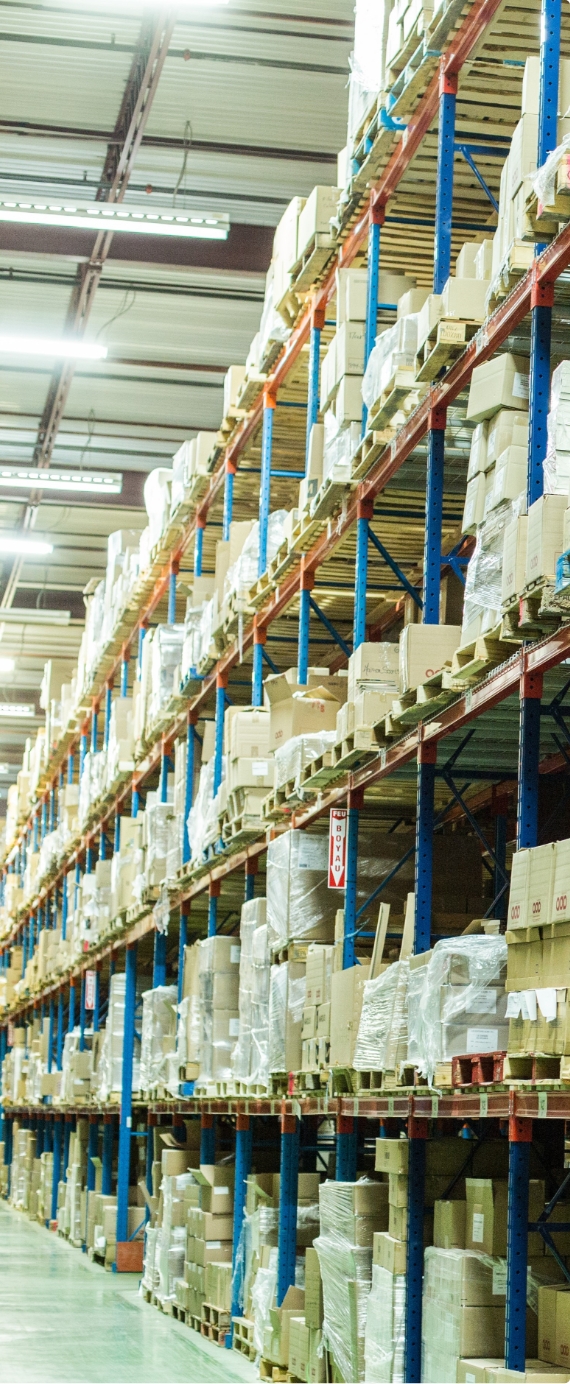 Structurack: your partner in storage systems
Structurack's expertise becomes apparent during the implementation of turnkey projects. We rarely undertake a project that includes only one of our services because a comprehensive analysis and a full overview are necessary for us to provide the best recommendations.
Any company with a warehouse or a distribution centre should prioritize the safety of its storage systems. Beyond safety, it's also about productivity and performance. Contact our team now to learn how we can assist you.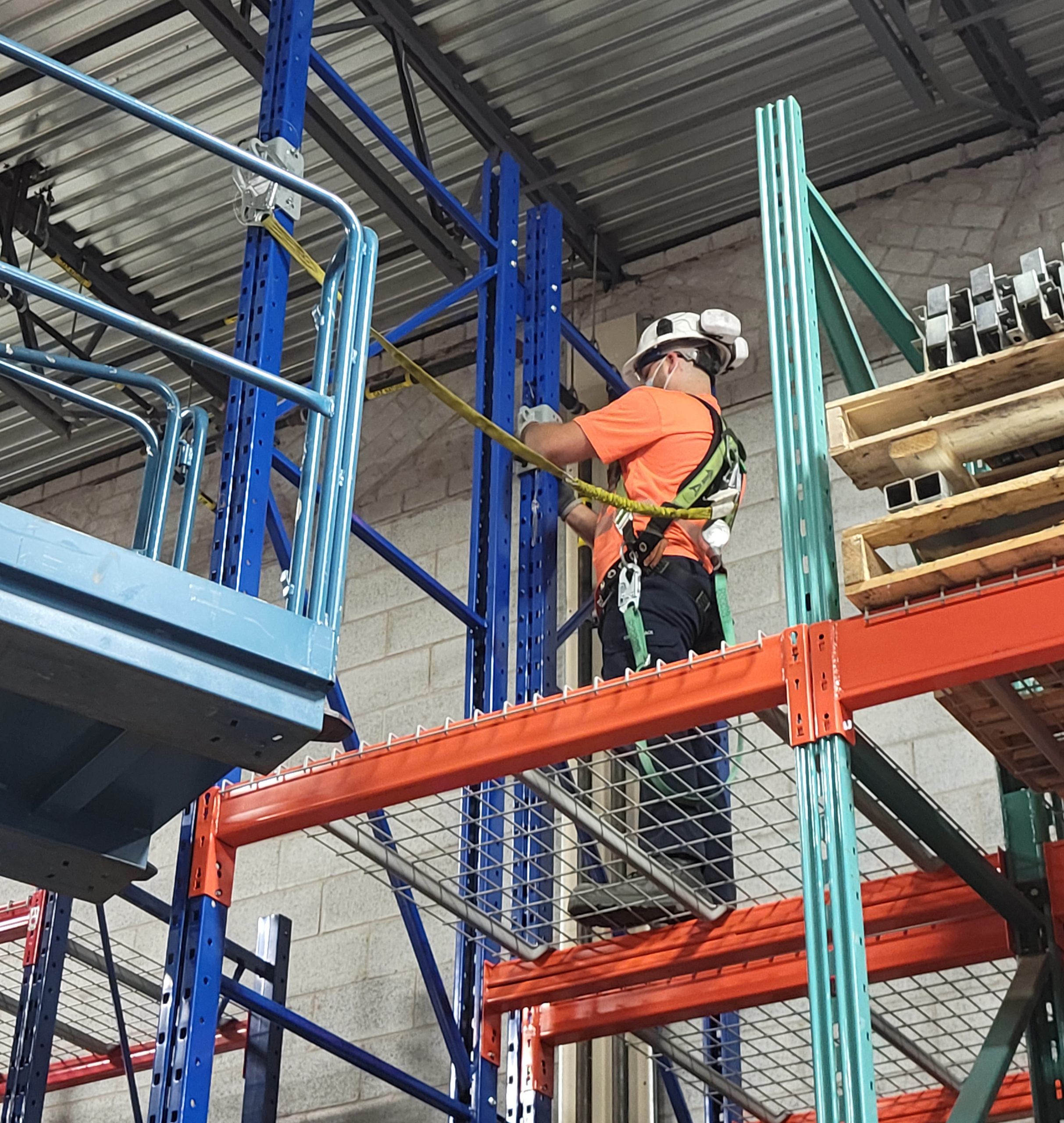 There are only benefits in keeping your storage systems in good condition
A storage system in good condition has lifelong durability. Each company should have an annual maintenance budget in order to maintain the integrity of its pallet racks and other systems. A well-maintained system helps avoid the worst, i.e. the collapse of structures that threatens your workers' safety, or damage to your equipment or goods.
Following our inspections, and if necessary, our team will suggest an upgrading or repair plan for the damaged equipment, and make recommendations to address gaps pertaining to OHS standards compliance.
Structurack is the only company on the market that can determine your load-bearing capacities and certify all your systems, even if the components come from several manufacturers.
An annual preventive inspection of your structures is critical to ensure your peace of mind. Contact our team for an estimate of the costs your company should include in its maintenance budget.

Structurack handles every step of your optimization project
From need analysis to the design and integration of your storage solutions, our team is here to lead the project and minimize the impact on your day-to-day operations. Since our goal is also to reduce project costs, we salvage, when possible, current equipment to upgrade them and achieve compliance with OHS standards. Our mission is to design the best solution for your company, usually mixing static, dynamic and automated systems. A unique approach on the market allows us to certify all your systems, even if the components come from several manufacturers.
At the end of all our projects, we offer customized training so that your teams can safely use your new equipment.
Avoid any interruptions in your supply chain and invest properly today. Contact Structurack to assist you.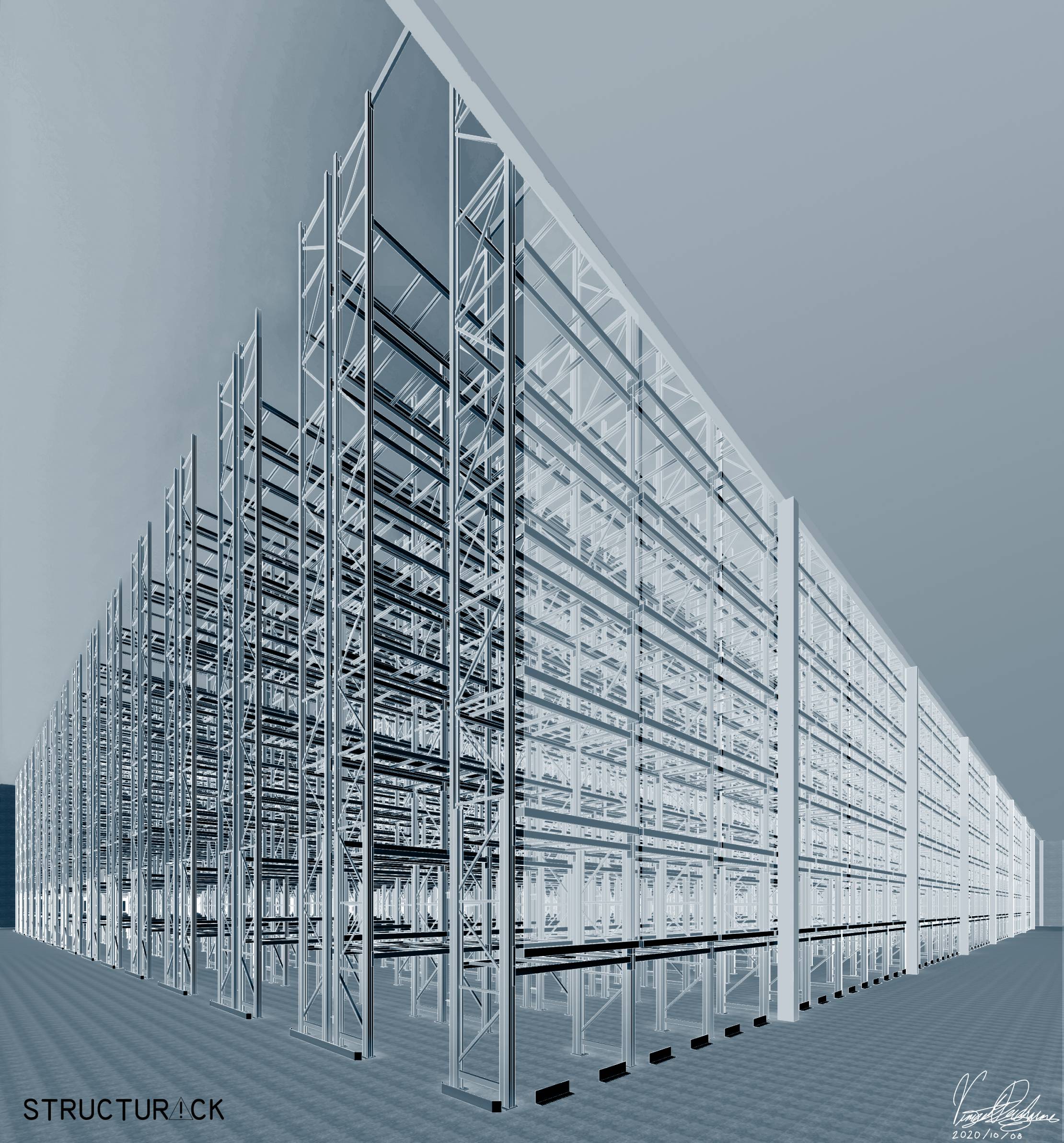 Structurack offers you safe and compliant storage solutions
You can count on Structurack's expertise to ensure the storage solutions for your distribution centre will comply with applicable regulations. Over our many years of experience, our inspection, upgrade and compliance projects required us to stay up-to-date with Building Codes, OHS standards, and Federal, Provincial and local regulations.
Structurack can then recommend an approach and actions so that your distribution centre meets applicable standards. We ensure our action plan is the most cost-effective and that there is minimal impact on your teams' productivity.
Contact us today to ensure all regulations are met in your storage facilities.
Here are the different fields of expertise we draw on in whole or in part during each project.
Inspection
The inspection of your structures allows us to list the interventions needed to design a safe storage system. Our qualified inspectors determine the maximum allowable load capacities, and our visits are always followed by an analysis report and a detailed outline of our observations. With a fully documented inspection, you will be able to make informed decisions to ensure the safety of your systems.
Upgrading and Repair
An upgrading process must be carried out efficiently and rationally. It needs to restore the physical integrity of the storage system to ensure ultimate safety. Before restoring any system, Structurack assesses the project as a whole. We then offer the ideal solution while minimizing the impact on your teams' operational activities.
Design and Integration
During conceptual design, Structurack integrates a variety of storage systems to design picking and storage solutions to meet all your needs. We rely on your requirements and a detailed analysis of your situation to provide you with our best recommendations. We then manage the whole project by overseeing the manufacturing, delivery and installation of the systems in your warehouse or distribution centre.
OHS Compliance
We can help you make sure your warehouse meets applicable occupational health and safety standards and complies with laws and regulations in force in your area. For example, by calculating your systems' load-bearing capacity, by checking the compliance of your forklift aisles and by ensuring all the required safety devices are installed and in good condition.
Getting facilities that comply with safety standards is an investment that will pay off for your company. You will avoid damaging equipment and products, your teams will be more productive, you will reduce the number of accidents and, as a result, you will see your OHS premiums decrease.
Training
Training is of particular importance for Structurack. For each project you entrust us with, we are committed to train your teams on how to safely and efficiently use the installed systems. Our training courses aim to improve accident prevention.
Automation
To replace the traditional solution of forklifts and conveyors, your handling processes can be automated in whole or in part with AGVs.
Structurack has leading expertise to assess your needs, offer you appropriate recommendations, and custom design the necessary vehicles for your company.