Industrial shelving
Industrial shelving is a modular and versatile storage system designed for light to medium loads stocked by hand. These systems can be integrated into any environment, from offices to showrooms and even distribution centres. The system can be open or closed. There is also a multitude of accessories to meet any operational need. Multi-level installations are also possible.
Pros
Allows storage of smaller cartons than the roller tracks.
With multiple accessories (including skirting, full- and half-height dividers, doors with locks, and more!), the system can be modified to meet any need.
With it being modular, you can expand/modify your system later.
Offers an efficient solution for small cartons with light to medium loads (1,200 kg/bay).
Possibility of shelf-on-shelf mezzanine.
Structurack offers standard industrial shelving as well as longspan shelving (commonly called "Wide-Span" or "Minirack" or "Babyrack").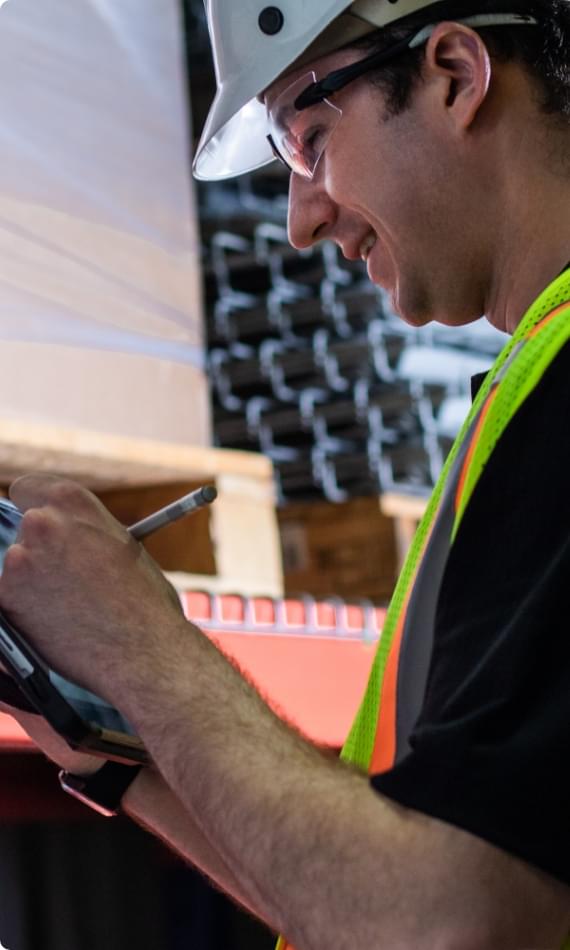 Storage systems that exceed your expectations
Structurack is an ally that offers undeniable added value in the turnkey implementation of your projects. Our storage systems are designed for the reality of your distribution centre.