Cantilever
Cantilever rack provides versatile and high capacity storage of long, irregular shaped and bulky items. Cantilever rack is designed to handle difficult items such as steel bars, wood planks, tubes, sheets, etc. Cantilever rack with its absence of columns at the rack face, offers easy entry access for storage and retrieval. With the system's easy assembly, it is installed quickly and can easily be rearranged to fit future growth or expansion. Strength, unobstructed access to products, and quick assembly make cantilever the best rack available anywhere for long and/or heavy loads.
Benefits of Cantilever Rack
Versatility – a wide range of arm lengths and capacities with vertical adjustability on 3″ increments along entire upright column height.
Rigid – Base is factory welded to column for rigid stable footing.
Original Wedge type arm connectors – Rectangular pin provides fast arm/column connection with greater load bearing area than conventional round pins.
Easy, Fast Durable Installation
Pre-welded base and one piece bracing
Quality Paint Finish
Wide Range of Sizes and Capacities
Rectangular or Tapered Arms – Tapered arms compensate for arm deflection and provides additional vertical clearance.
Structurack provide furniture cantilever rack systems that offer strength and unobstructed access to products, and coupled with quick assembly make it the best furniture cantilever rack available.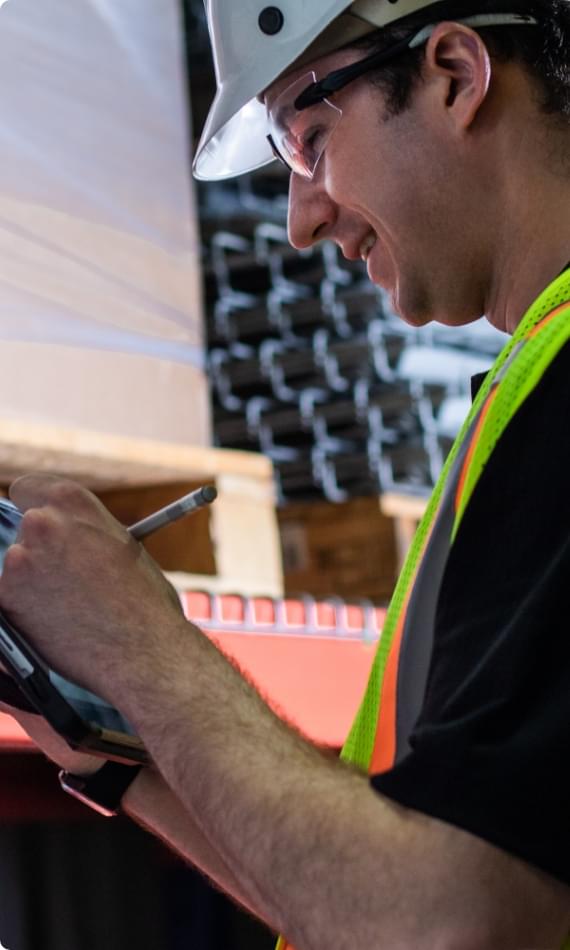 Storage systems that exceed your expectations
Structurack is an ally that offers undeniable added value in the turnkey implementation of your projects. Our storage systems are designed for the reality of your distribution centre.