Carton flow system – Roller Lane
Roller's lanes are gravity-flow systems used in order picking, both for case picking and piece picking. The main advantage of this type of system is to optimize access to products, thereby increasing the flow of operations.
Pros
Can be added to an existing pallet rack system or a new structure.
Tailored to your requirements, for light, standard and heavy products.
Customized design to meet your needs.
Comes with a wide range of options and accessories.
Can be used in both FIFO and LIFO modes.
Works in a temperature-controlled/refrigerated/frozen environment.
The integration of this type of system is always customized. The concept is to have one product per lane and then a space between each of the lanes in order to avoid collisions between products of different lanes. The width of your products will determine the width of the lanes.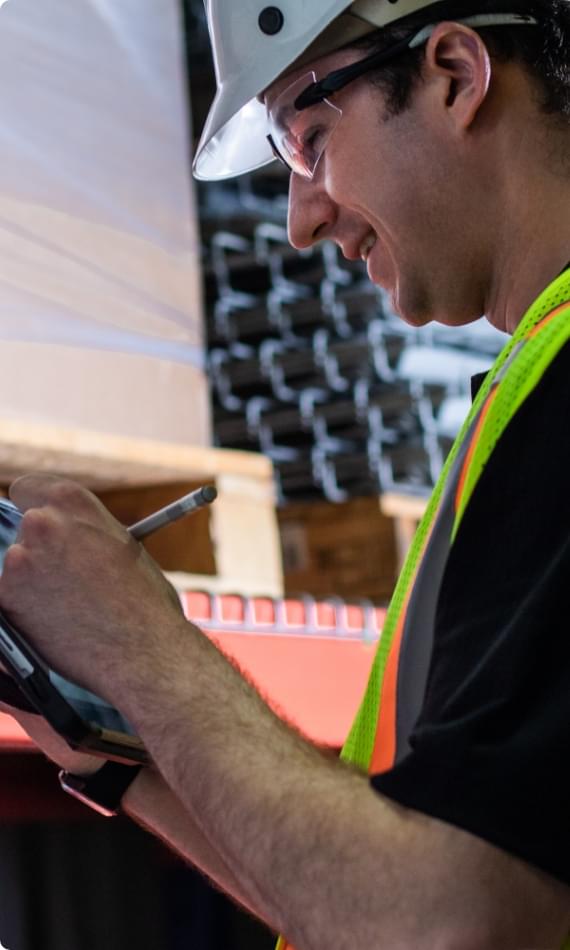 Storage systems that exceed your expectations
Structurack is an ally that offers undeniable added value in the turnkey implementation of your projects. Our storage systems are designed for the reality of your distribution centre.